This year our parish newsletter will be updated just once per month in print form, and available at service each Sunday. We will always contact church members with extra important information.
MAY 2019

Nau mai, haere mai and welcome to worship as we seek to centre ourselves in worship before our God. This month we will begin a new Sunday series, going through the lines of the Lord's Prayer.
Key Dates in May
•    The Muslim month of Ramadan begins May 5th
•    May 12th is Mother's Day
•    Please pray for our Boys Brigade Company camp, May 17-19th.
•    Parish Council meets on May 21st
•    Church camp May 24th-26th
•    Girls Brigade pies fundraiser
This Month
The Church calendar is tuned differently to the usual school and work calendars. Things ramp up to Christmas as they do in many places before people go away, but then at IBPC we return from summer holiday to more busyness with the Island Bay Festival, visioning and kicking off our programmes again, with Lent and Easter.
After Easter is our down time. We hope that May will be a month for relaxing and re-centering. The big events this month are a prayer initiative timed to coincide with Ramadan, and our church camp is back after a break of a few years.
We will also start a new series exploring the Lord's Prayer line by line in our Sunday sermons and liturgy.
May 5th:      Nathan is leading; Annette and visitors from the Holocaust Center are sharing, Bill playing
May 12th:    Nathan is preaching, Band playing, Lord's Prayer 1
May 19th:    Nathan is preaching, Ensemble, Lord's Prayer 2
May 26th:    Camp weekend. Michael Bain is preaching, Bill playing
June 2nd:     Bruce preaches; Ensemble, communion, Lord's Prayer 3
Community News
Study Group: Bruce's book 'The God Revolution' introduces inquirers to the origins of Christianity and the adventure called 'following Jesus'. His Thursday study group has started: 7.30pm at the Bennett's place. There's still space, so come along!   He's using his study guide, which is an invitation to go deeper and maybe to rethink the core of our faith.
Church camp update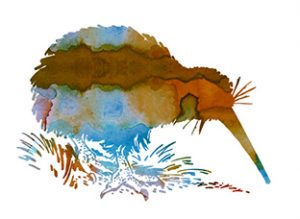 May 24-26th! Thank you for all the registrations coming in.
Our speaker is Rev Terry Alve, Anglican priest and leader of retreats. There will also be a kids programme. The venue is YMCA Kaitoke with a mud slide, bush walks, and plenty of space to blob and read books or play board games.
To keep costs down we will self-cater. Details of prices and what to bring are in the flyer in the foyer. As always, we desire people to come, so please just pay what you are able if cost is a barrier.
Not registered yet? Please see Nathan, Helen or Mel preferably by May 5th (but registrations will be accepted til May 12th). This will be a good time of fun, community, and growing in our faith. You are welcome to bring friends.
IBPC Money Matters
Donation receipts:   This month, those of you on the Planned Giving scheme will get your receipts for donations in the year to 31 March 2019. Please see Craig if you want more information about this process. You may want to consider re-gifting some of your rebate to the church. If you want to join the Planned Giving Scheme, please ask.
Craig has completed our profit and loss for the year to date. Contact Craig for the details.
Youth Outreach: We are still seeking grants for a youth outreach worker focusing on the Council flats. We have received a modest grant for children's ministry in Berhampore that we are exploring how to allocate. We have not yet spent the $1,200 our AGM allocated to global mission.
Thanks to everyone for all that you contribute to this area of our life together.
Girls Brigade are busy…
We are raising money for "Give a Girl Hope" with an art exhibition organised by our Queen's Award candidate Fiona Ellett. The date will be end of May.
Family Pies are a fundraiser for GB Area and our Company. Order forms will be out soon, deadline 24th May. Delivery is Wed 12th June. Please see Helen or a GB member for prices (meat and sweet) family pies. Ideal for a quick meal to grab from the freezer. Brenda 021 137 8062.
We are holding a High Tea on Sunday 16th June 2-4pm. Funds raised will be for our Company, 11th Wellington.
 Looking to June
Matariki celebration: Saturday 22nd June.
Our winter garage sale is on the horizon, so please put aside two things: 1. your donations of household goods, and 2. the date: June 29 (plus June 28, 6.30pm, for set up).