The parish newsletter will be updated each month in print form, and available at service each Sunday. We always contact church members with extra important information.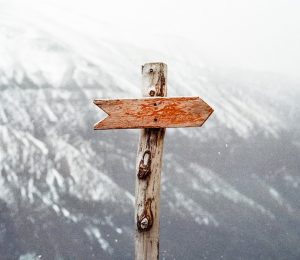 May-June 2021
In the lead up to Christmas and Easter we celebrate the Christian seasons of Advent and Lent, meditating on, and re-telling the core stories of our faith. We have a few 'festival days' after Easter like Anzac day, Pentecost, and the season of Matariki, but we also have space to go through a series focusing in on a topic or a book of the Bible.
That is what we are doing this term. Sunday morning sermons for term 2 will focus on Paul's Letter to the Romans, but we will focus on this book by reading it back to front.Romans is a dense book, with the opening 8 chapters full of theology and doctrine. The end chapters however introduce us to the Christian community in Rome, who they were, and what was going on in their church. Chapters 12-16 give us the context for the letter, why Paul was writing to them. We will therefore explore these closing chapters first, to help us understand what Paul is saying in chapters 1-8.
The chapters for each Sunday are below, you are encouraged to read and sit with them before each service.
Community Events
• May 16-23 is the week of prayer for Christian Unity. A prayer service for this will be held at the Home of Compassion, 7pm, this Tuesday (18th May)
•Parish Council next meets on May 18th, Managers on May 25th.
• Winter is upon us, it's time to dim the lights, crank up the heaters, pop the corn, and gather in the lounge for film nights! For the first session mark May 28th in your diaries, pressing play at 7:15pm! What films will be shown will be advertised closer to the day.• Nathan is on study leave June 7-14th.
• On 20th June we will be holding an all-age Mid-Winter Matariki service and lunch here at IBPC! Our Girls and Boys Brigades will join us for the service after their sleepover the night before.
• Last term Nathan kept plugging the crowd-funded TV series The Chosen, based on the 4 Gospels, but told from the perspective of Jesus' followers. Season 2 is now out, you can download an app and watch it on your phone, or search for it on YouTube. It is well worth watching.
• Thanks to Graeme and Helen R who are continuing to work on cleaning up the bank at the back of the Nordmeyer Garden. Talk to them if you want to know what they are doing, or if you would like to help.
•Gail is hosting her first solo quit exhibition, opening night is May 26th, 5:30-7pm. It is being held at Vincent's Art Workshop, Willis St Village, shop 5, 148 Willis St. If you would like to come please let her know. The exhibition will then be in place until June 9th, drop in and check it out!
•Youth Group meets 7pm every 2nd Friday in the lounge, and has a great programme of activities planned for term 2. All youth ages 11+ are welcome. May 21st random acts of kindness, with baking; June 4th team building games; June 18th Master-chef!
• Our combined Rintoul and IBPC youth group event for May will be a scavenger hunt on May 29th. The event in June will be an outing on June 25th. Please pray for Harry as he leads these: pray for safety, fun, a spirit of grace, and good relationship building. The Tindall Foundation funds this work, we have received grants from them for the last two years for which we are very grateful. The grant application for 2022 is due in June, please also pray for this as it is submitted.
• A reminder that our Sunday morning Intermediate Group is on hold. Instead all youth aged 11-19 are welcome to join in our Youth Alpha programme. Alpha is a series of interactive sessions exploring the basics of the Christian faith. Each session looks at a different question and is designed to create conversations; it's an open, informal, and honest space to explore and discuss life's big questions together. There are 12 sessions; the first was on May 9th. All welcome. Youth should not come into church first, but meet 10am in the lounge.