The parish newsletter will be updated each month in print form, and available at service each Sunday. We always contact church members with extra important information.
August 2019
August is upon us and hopefully the sun will be reappearing. This month we have two grant applications in for our youth outreach vision for both Berhampore and our own IBPC youth. We also have a young man interested in taking on this role if we can secure funding, so please pray for this vision to come to fruition as we seek to live out our vision of "connecting people with God and each other" in our surrounding communities.
Community News
Peace Grove Prayer Trek: Te Raekaihau Park, Sat 24 August.
This is a special opportunity to explore and confront the highs and lows of life, and find acceptance in Peace. A half day (10am – 3pm) experience starting with a short hike to this beautiful headland above Princess Bay. Gather, pray, share, enjoy food, spend time alone. An Island Bay inter-church event organised by Liz. More info soon!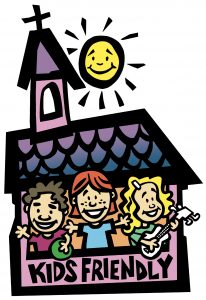 Kiddiccino is turning 10!         Party on 26 August.
Term 3, 2019, marks the 10th anniversary of our church-lead playgroup Kiddiccino, which started in 2009 lead by me (Mel) and Amber when our eldest kids were teeny.
That first week we had 11 kids and their caregivers attend (which included us!) and we hoped that somehow we would be able to get the word out and create a warm and welcoming group for local mums and their kids.
Ten years on, we are still going strong, and never have less than 30 people every week. Huge thanks to all our church helpers who have supported us over the last 10 years with baking, help on the day, tidying up, and more, and in particular, Jackie, Janice, Brenda, Roger, and Nathan who have been with us since the beginning and do a sterling job.
We will be celebrating with a 'birthday party' at Kiddiccino on Monday 26th August from 10am and you are all invited to come along.
Home group continues to meet at Kezia's house, 1 Melrose Road, from 7.30 to 9.00p.m. on a Thursday. Currently we're working through The Essential Jesus book.
Thank you everyone for the great support, love and celebrating of Richard's 40th.
Finance – The reviewed financial statements will be available at the AGM, but see Craig if you have any questions in the meantime.
We will be collecting again for the DCM Foodbank for three Sundays: August 11th, 18th, and 25th.
Our prayers and good wishes are with the Wellington South Baptist Church down the road after the commissioning of their new pastor Steven Goulstone on July 28th.
Sept 21-22nd, Presbytery Central Gathering, Napier.
This will be a time of worship, workshops, and fellowship with Presbyterian church attenders from around the bottom half of the North Island. All welcome. If you want more info see Nathan.
We are collecting bread tags to provide wheelchairs for South Africans who can't afford them. Any questions, see Kezia Bennett.
Looking Ahead
IBPC has made a commitment to contribute $1,200 to a global mission project. For this project we have chosen a Presbyterian school in Chin State, Myanmar. We intend to hold a series of small fundraisers for this over September.
We will seek to build up to this with information and awareness around the situation for Christians as a religious (and usually ethnic) minority in that country.