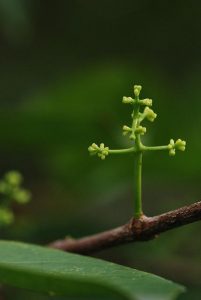 This year our parish newsletter will be updated just once per month in print form, and available at service each Sunday. We will always contact church members with extra important information.
MARCH

Music and Art services! This year we will revive our old tradition of a series of 3-4 services in which members of the congregation present a work of art, a piece of music, or a poem that has inspired them on their faith journey.
March 6th Lent begins, we will be holding mid-week morning and evening Lent studies over this season. See Nathan if you are interested.
Lent Matters…
•    The season of Lent begins this month. This is a six-week season where people seek to prepare themselves for the coming of Easter by either fasting from something, seeking to add a spiritual discipline into their lives, or engaging with others in the study of scripture through a Lent Study.
Shrove Tuesday, March 5th. If you are looking for an excuse, this is a traditional day for eating pancakes!
Ash Wednesday March 6th. There will be a short service of reflection and repentance at 7pm at the Home of Compassion on Rhine St, followed by a cuppa.
Lent Study. We will be running both a morning and evening study group. The study we'll use is called "Not a Tame Lion", and is based on the writings of CS Lewis, utilising the films of his Narnia books, as well as Shadowlands.
The morning sessions are Thursdays 10am in the church lounge, starting on March 7th. Evening sessions will be on Wednesdays at the manse, at 7.30pm.
Lenten Labyrinth. Our church Labyrinth will out for walking and reflection before church every Sunday of Lent from 9.30-10am and on evenings from 11-20 April. This is a  great way to center yourself for worship.
Community News
From Your Prayer Enabler Thank you for your prayer support on behalf of our IBPC family, often unheard and unknown to us, but known to God. I invite you to the Taize Prayer event at the Home of Compassion, Friday 1st March from 7–8pm.
Following that event, let's gather at our church lounge to share thoughts on corporate prayer for our church ministry during 2019. There are many opportunities to consider. Do be in touch. Liz  022 1855357.
March 15-17th is the PassionFest Christian Festival at the Ngatiawa River Monastery. The theme for 2019 is Imago Dei, honouring the image of God in our neighbours. See the Crosses for more info.
March 23rd is our regional Presbytery Gathering at Palmerston North. This is a day of workshops, worship and equipping for church leaders.
Nathan has been granted four days off a week for study leave to write his thesis, from Feb 25th-March 25th. He won't be as available, but Thursday is the day to catch him at church.
March 30th Apopo Suicide Prevention training in Plimmerton. A group from IBPC are going, so please talk to Nathan.
"Ripples of Sound" is a chamber music concert for flute, saxophone and harp, being held here at IBPC, 4pm, Saturday 16 March. Tickets are $10 at door.
Nola has now left her home on The Parade and moved into  Irwell Resthome. She welcomes visitors.
March 20th: Wilma turns 100! Please bring food to share for morning tea on Sunday 24th March to celebrate Wilma and the three other congregants who share her birthday.