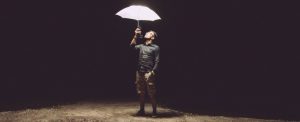 "Life in Faith"   ~    A lively bunch of people of all ages meet on Thursday mornings at 10am for a cuppa, some fantastic baking and a discussion on a bible topic starting at 10:30am. We ask: "How does this theme relate to your circumstances?"
We're great company, and can be relied on for a good discussion and a bit of fun! In the past year we have done studies on topics as diverse as forgiveness, "Generation Y" and the book of Daniel. For more info contact Nathan.
Last year during Lent the group followed a Lent Study based around the film, "The King's Speech". The study called "Finding a Voice" written by Hilary Brand uses passages from the Bible and group discussion to analyse chapters of the film.