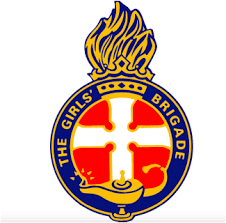 We are the '11th Wellington Girls Brigade Company'! Our programme features a variety of fun activities designed to educate, inspire and develop girls from the age of 4 up.
We've got lots of super fun stuff lined up over this summer term: bring on treasure hunts, the beach, build-it challenges, valentines pop-it chocolate and more! Come along and see how you like it!
For more information contact Capt. Brenda Watkin on 934 9293 or 021 137 8062. Or you can contact the church office on office@ibpc.org.nz.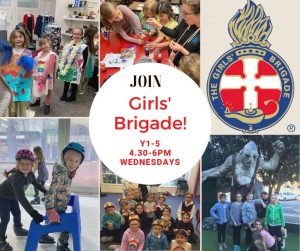 When do we meet in 2023?
Juniors, aged 4 to 8, meet on Wednesdays from 4.30 to 6pm at our church Centre, 88 The Parade, Island Bay.
Seniors, aged Yr 6+, meet on Monday nights from 7 to 8.30pm at the same place. Cool activities aimed at older kids.
Both groups meet during the school terms.
Each group follows the Girls' Brigade programme for their age group and works through a series of activities based around a theme. Activities include games, crafts, cooking, sports, service to others, learning and outdoor experiences. Seniors also have a yearly camp and sleepover and both groups participate in the annual Brigades' Service. Meetings are run by trained  leaders with help from volunteer assistants.
Care after school: We now team up with After-School Care (who run in the adjacent space) who operate a walking bus from school, and afternoon tea option, for any girls who need it, for $10 a week. They meet at Island Bay and St Francis de Sales schools. If you'd be interested in this, please let Mel know.
Enrol: Here's the google enrolment form  Any questions, please sing out!
Girls' Brigade is a Christian interdenominational organisation that has been working with young women for over 100 years. We believe in a balanced approach to life and so our programmes cover a selection of physical, social, educational and spiritual activities that link with our motto to Seek, Serve and Follow Christ. For more information on the organisation and values of Girls Brigade see www.girlsbrigade.org.nz