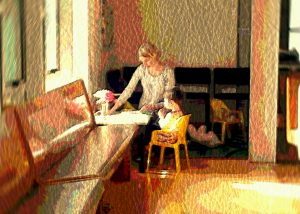 Thanks for coming here!
Our community contains a diversity of perspectives and backgrounds as we strive to listen to God, learn from each other, and be inspired to live in the Light of Christ. We believe that everyone has a place and everyone has a gift to offer, so we strive to involve all ages and abilities in our church.
Come and journey with us! Our primary gathering is a 10am service on a Sunday morning where we give space to a variety of traditions and musical styles in our worship together.
What are the core values of our church?
In 2016 our leadership group addressed questions about what we most value, what we are committed to, and where we put our focus and resources. The resulting document gives you a good overview of the unique flavour, or DNA, of our church community. The values described here are sustained with the support and prayer of church members. Please contact our pastor, Nathan, if you would like to explore this further.