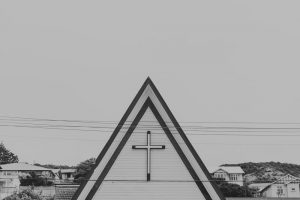 One hundred and twenty years ago, at 3pm On Sunday 9 October in 1898, about 130 people crowded out the then recently erected little wooden church on The Parade, Island Bay, for the official opening of Island Bay Presbyterian Church.
The church only held 120, so a number of people had to stand at the doorway for the service. The church's first service was conducted by the Moderator of the Presbyterian Assembly, the Reverend James Patterson, who was minister of St John's Church, Willis Street.
"Connecting people with God and each other"
You may have noticed the statement Connecting People with God and Each Other on the top of our documents. This statement reflects the heart of what we're about as a faith family in action.
In all we do, we strive to help connect people with God and each other, and deepen those connections in the love of Jesus Christ. There is a hymn we sing written by a local composer, with the words "how much love we have been given, how much love we have received, that we might be called the Children of God." Indeed, we are blessed that God drew near to us in the person of Jesus of Nazareth. God wants to be known, and wants us to rest in that knowledge and love. God also wants us to participate in sharing this relationship with our community, to love our neighbour as ourselves, helping others find their own connection with God. Connecting People with God and Each Other reflects what we most value. It expresses our heart at IBPC.
Berhampore Mission
Here are some of the things you can do to contribute to our congregation's growing relationship with Granville Flats and the other social housing complexes:
Pray about your own presence with Jesus and with those excluded from power in our world through disadvantage, oppression, affliction and isolation.
Make soup for meals in the flats
Consider joining the Co-op packing team
Donate to the vaporiser fund (alternative to cigarettes)
Make emergency meals for the freezer (individual meals).

Global Mission
Could you be involved in our global mission work as a national church? There are opportunities in Myanmar, India and Vanuatu.